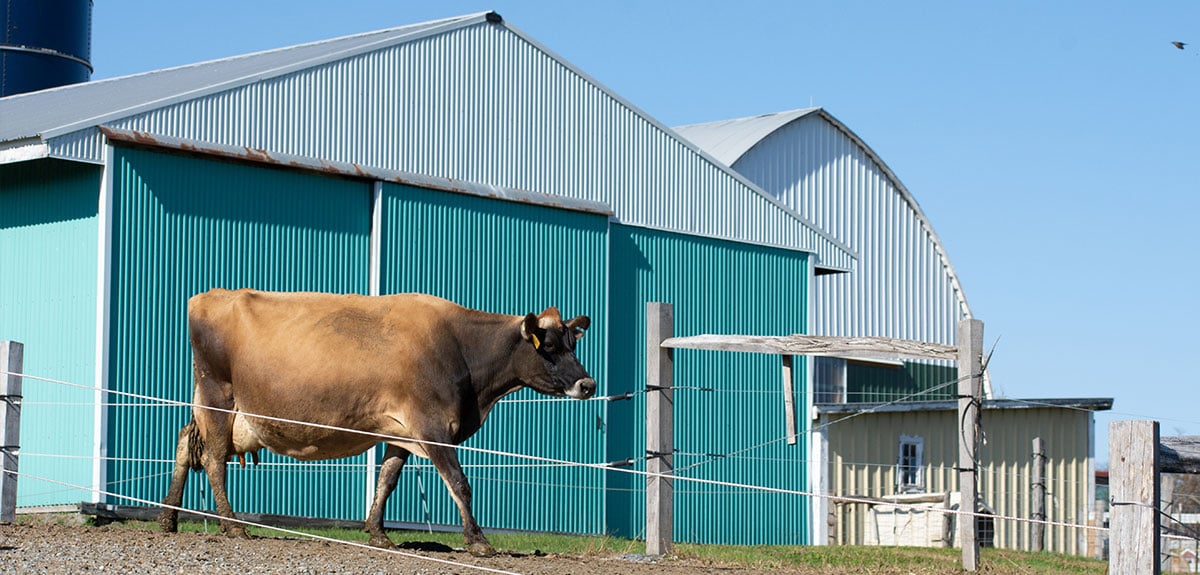 Moo again! This is my interview with Eric Ziehm from High Meadow Farm. Learn what life is like on our organic farm during the lovely green summers of Hoosick Falls, New York!

Moo. (What's your favorite thing about summer?)
My favorite thing about summer is the longer day lengths as we approached the summer solstice! Whether we are trying to get extra work done after the evening chores or just enjoying the sun set on the horizon it's always great to have extended periods of light.

Moo? (Do the cows like summer?)
Our cows also love certain aspects of summer. Although it can be a bit hot, humid, and uncomfortable at times during the day, as night time approaches they love to dive head first into a fresh pasture of mixed grasses, filling their bellies for the night. This is followed by them sprawling out on the pasture for a good night's rest.

Moo. Moo? (What's your favorite summer activity?)
As hectic as summer can be we all tend to enjoy the fast pace of the farm in preparation for winter. We are focusing on harvesting all of our hay, cutting firewood and trimming back trees around our fields. There is also the "fix-it" list. Keeping all the machines in working order for the next day's work. Most importantly we have to keep track of what our neighboring farmer friends are doing also. We have friendly competitions on who can harvest the most hay and who was the first to finish. It's very important to win these categories so that we may have bragging rights throughout the long winter!

One of my favorite summertime activities is going swimming after a hot day. It seems to refresh the body and mind all in one. Because we are so busy on the farms during the summer we like to save our vacation time for winter when it's cold. One tradition we started a few years back was to catch a Major League Baseball game every year as my family really enjoys the summer pastime.

Moo! (How do the cows stay cool in summer?)
My favorite summer treat is ice cream 🍦. I must confess that I consume dangerous amounts during the summer but the ladies (cows) on the farm certainly appreciate it.

See you next time, everyone!
Moo! (Moo!)