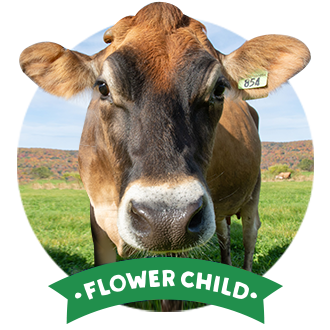 Hi! I live in Cabot, Vermont. My farmers, Myles and Rhonda, are the seventh generation to work on my farm. Even their grandkids help out like old pros! Want to hear more?
Age:
4 but doesn't look a day over 3.
Fun fact:
I'm always first to the milking parlor.
Best Friend:
My daughter Finesse.
Hobbies:
Laying down while eating.
Likes:
Tall grass.
Dislikes:
Hot summer afternoons... I'll be inside by a fan, thank you.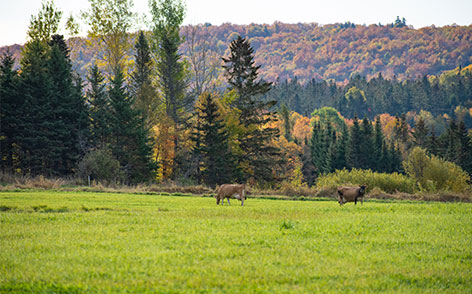 What to Expect
Pick Flower Child, and you'll get updates like pictures and video from the farm, trivia about organic farming, and even little gifts from Stonyfield. Thanks for supporting our cows!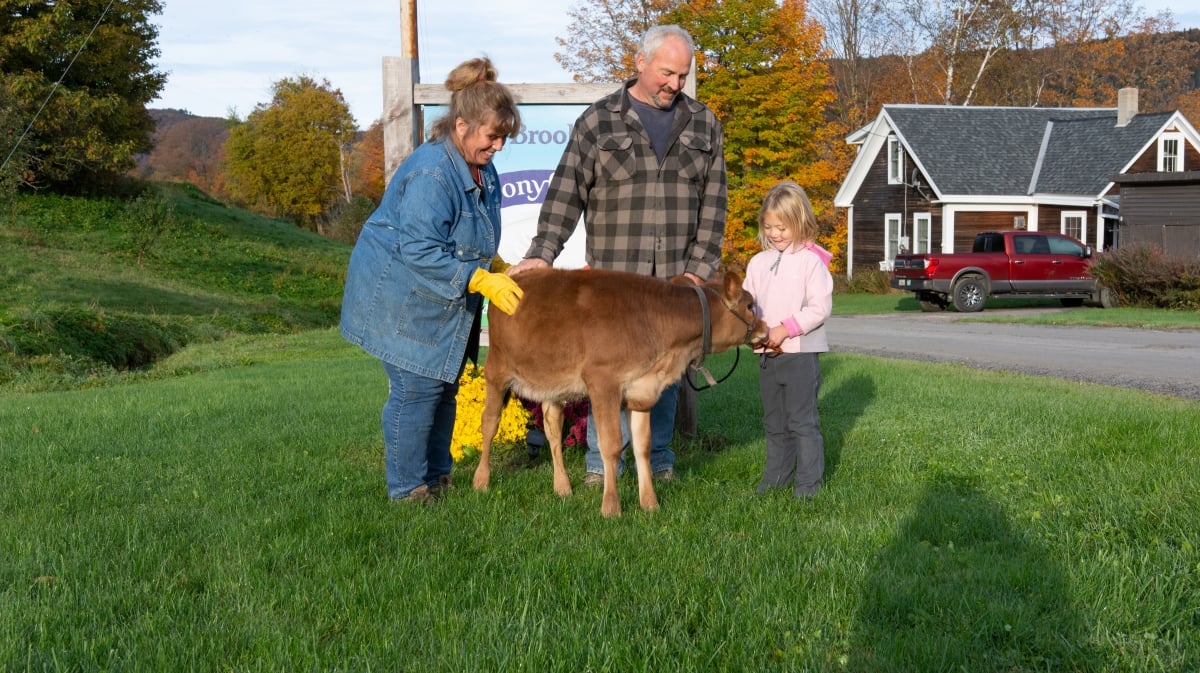 Flower Child's farm
At Flower Child's farm in Cabot, Vermont, even the kids have farming in their blood!
all about




Molly Brook Farm

Cabot, Vermont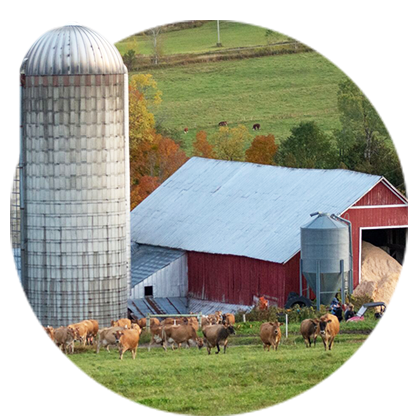 Molly Brook Farm is a 565-acre organic dairy farm located in Cabot, Vermont. Myles Goodrich (60 years) and his wife Rhonda (57 years) own and operate the farm, which has been in the Goodrich family since 1835.
"Our farm's resilience has relied on the ability to evolve with every new era in farming for the better part of 200 years."
Head Farmer:
Myles & Rhonda Goodrich
Years in operation:
185 years
Number of cows:
60
Milk produced:
10,116 gallons/month
Acerage:
565