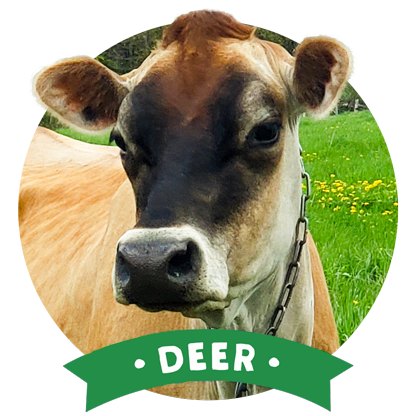 Hi! I live in Fairfield, Vermont. My farmers, John & Cassie Tiffany (and baby Elizabeth!), have been in operation for two years. Follow along as our new farm and family launch our great adventure!
Age:
5 years young.
Fun fact:
I love to run and jump in the fresh falling snow like a true New England girl.
Best Friend:
My stall mate Ysaye. We're besties.
Hobbies:
Splashing in my own personal water bowl in my stall, hehe.
Likes:
I like watching the doorway and keeping an eye on who comes and goes. Call me the neighborhood watch.
Dislikes:
Being the last one fed!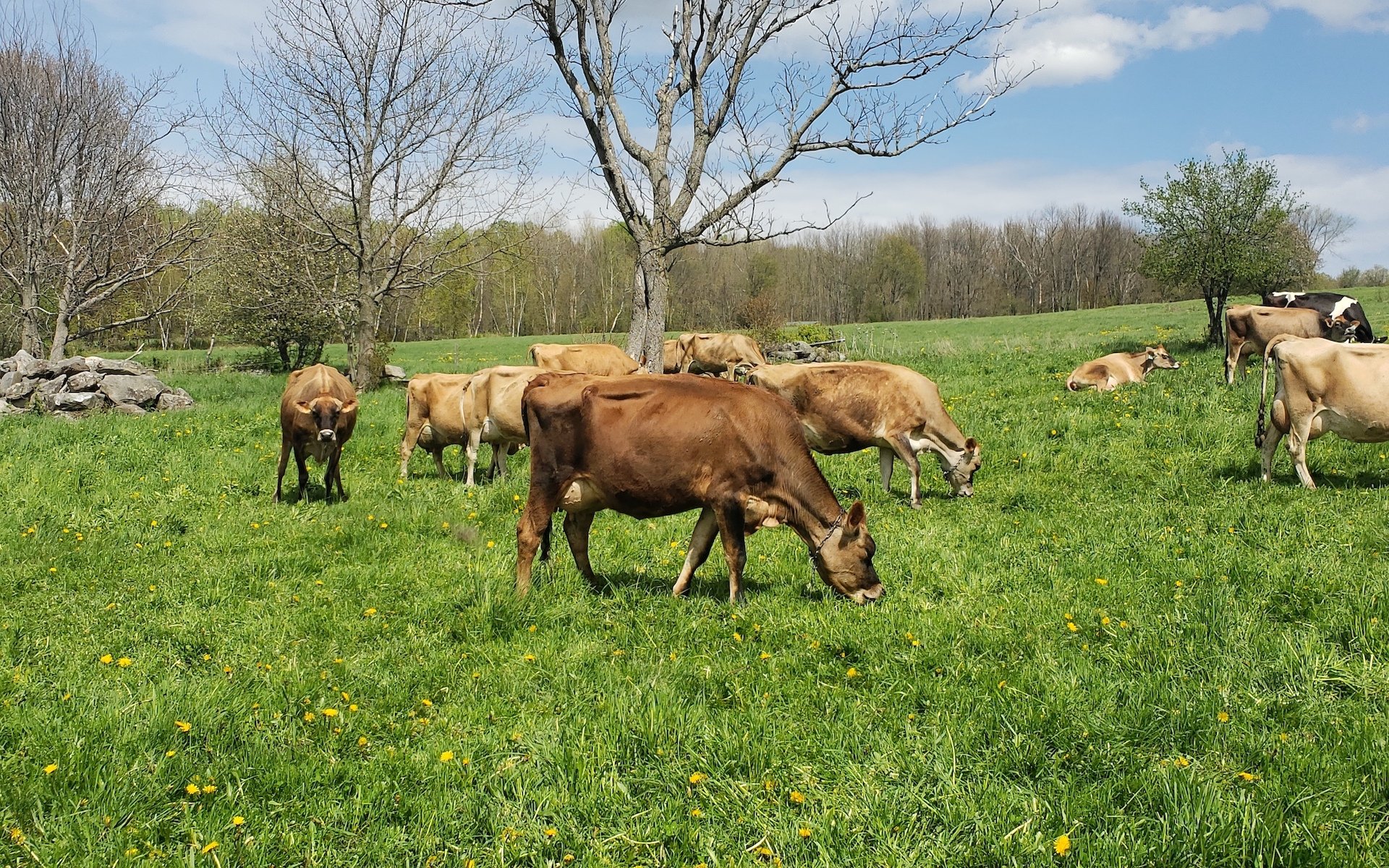 What to Expect
Pick Deer, and you'll get updates like pictures and video from the farm, trivia about organic farming, and even little gifts from Stonyfield. Thanks for supporting our cows!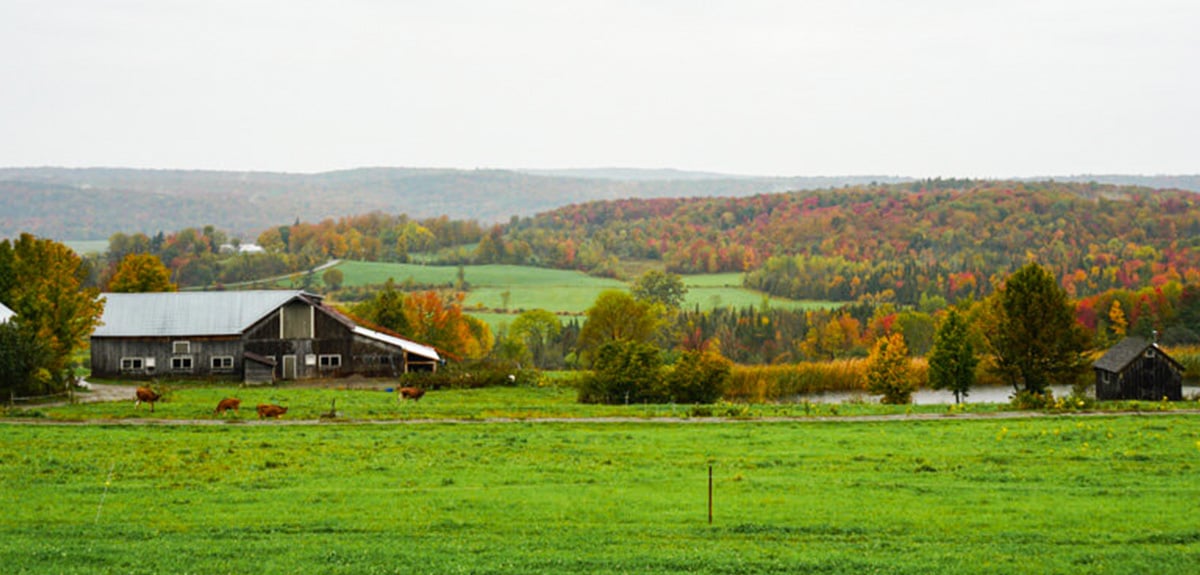 Deer's farm
Maple Valley Jersey's 350 acres are home to twenty-nine cows... and one baby girl! Join young farmers John and Cassie as they embark on new journeys.
all about




Maple Valley Jersey Farm

Fairfield, Vermont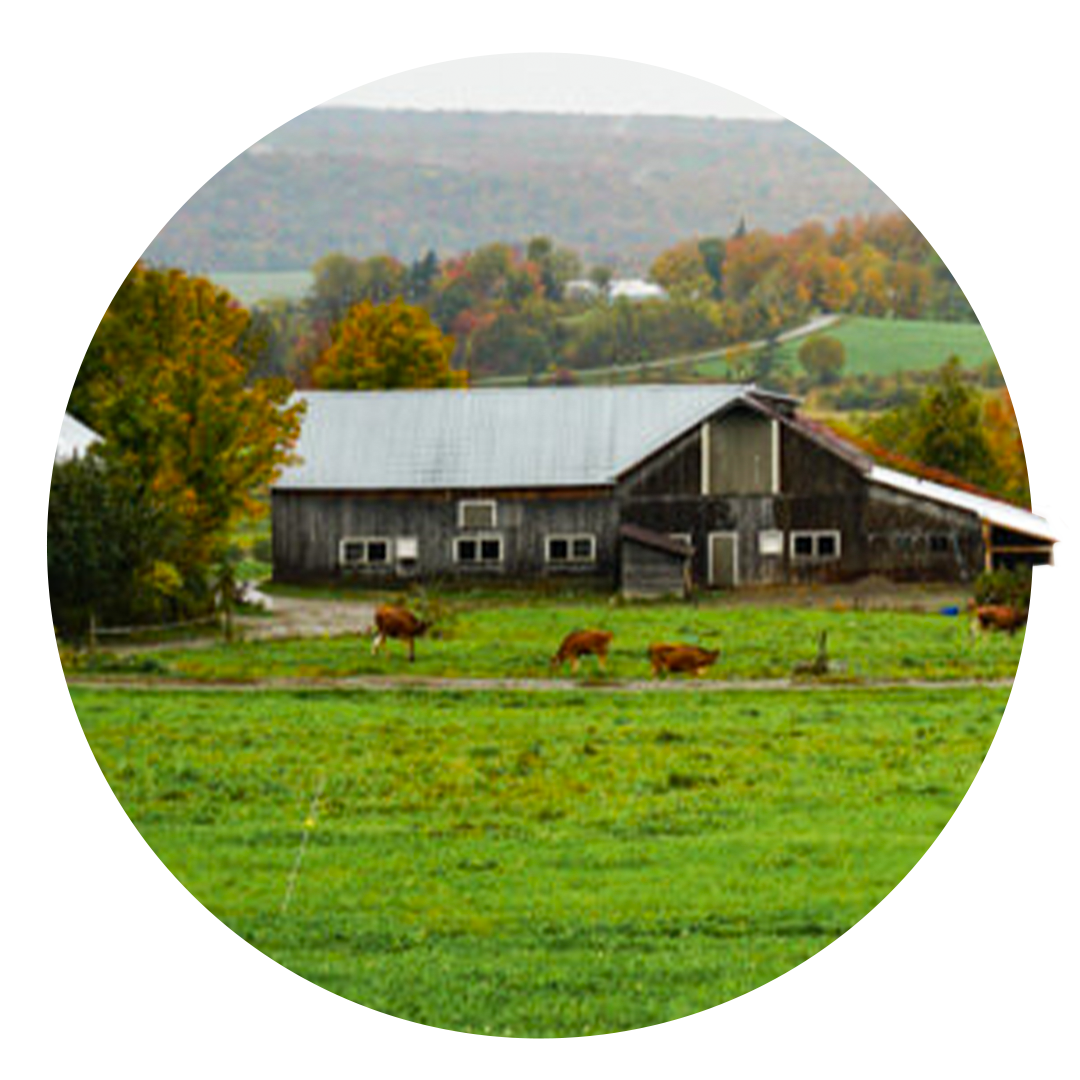 Since 2019, Maple Valley Jersey Farm has been providing Stonyfield with some of the most delicious organic milk New England has to offer.

Having both grown up on farms, John and Cassie are no strangers to farm life. With the additions of Maple, their beagle, and their new human daughter, Elizabeth, things are busy but wonderful.

"We love farming because we are able to spend our time outside. Whether it is working with the cows or working in the fields and pastures, it is very peaceful around the farm. Being able to spend time with family is just an extra bonus!"
Head Farmer:
John & Cassie Tiffany
Years in operation:
2 years
Number of cows:
30
Milk produced:
5,000 gallons/month
Acerage:
350