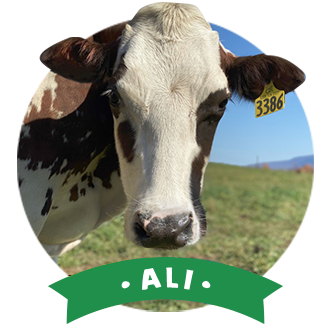 Hi! My farmers purchased land that hadn't been a dairy farm for twenty years. What's life like on a resurrected farm? Pick me to find out!
Age:
A lady never tells.
Fun fact:
I'm named after someone at Stonyfield. :)
Best Friend:
I like my humans on the farm.
Hobbies:
Strolling the yard looking for trouble.
Likes:
My space.
Dislikes:
Loud cud chewers.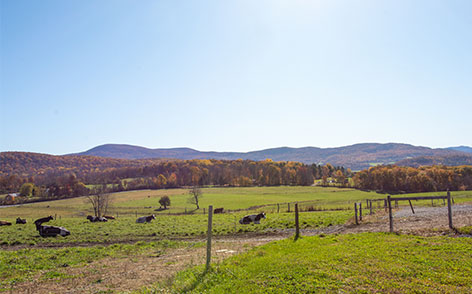 What to Expect
Pick Ali, and you'll get updates like pictures and video from the farm, trivia about organic farming, and even little gifts from Stonyfield. Thanks for supporting our cows!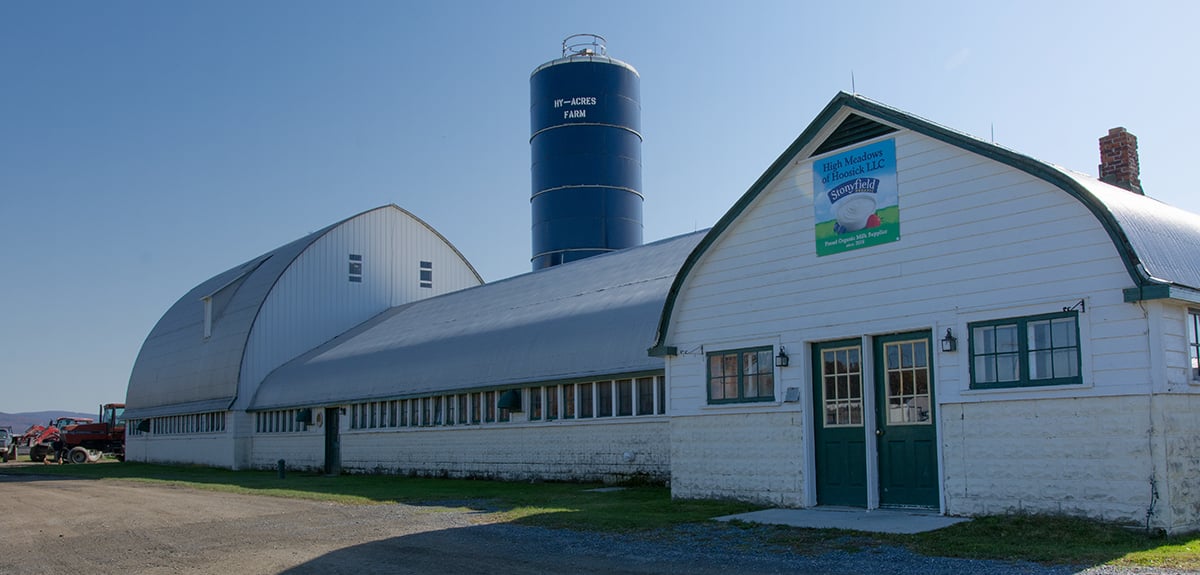 Ali's farm
Learn about Ali's farm in Hoosick Falls, New York, and meet her farmers!
all about




High Meadow Farm

Hoosick Falls, New York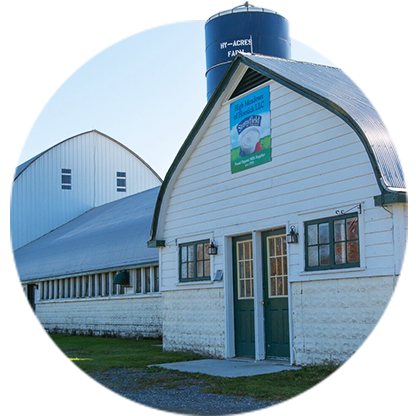 After college, Farmer Eric Ziehm, age 42, resurrected a former dairy farm with the intent of making High Meadow Farm "part of the movement to help our environment and ecosystem heal and prosper."
"I really enjoy seeing our cows in an organic setting, out grazing in a real pasture."
Head Farmer:
Matt
Years in operation:
1.5 years
Number of cows:
180
Milk produced:
23,721 gallons/month